The end of July is almost upon us and summer is in full swing! As we look towards August, your attention might be turning to some sunny road trips around the UK or even in Europe. Let startrescue.co.uk ease some possible worries by making sure your startrescue.co.uk Breakdown Cover is up to date or taking a look at our Short Term European Cover. Why not also see if our Home Emergency Cover can help give you piece of mind during a time of increased pest infestation for only 22p a day!
Exclusive Deals Just for You
1st Central

We've partnered with 1st Central to give our customers a very special exclusive discount on their 5 star Defaqto rated car insurance. Enter your registration number to find out more!

Auto Windscreens

A cracked windscreen needs be replaced straight away for legal and safety reasons. Use this special discount if you notice a crack in yours.
New UK Driving Test Receives Mixed Reactions from Motorists

Changes to the UK practical driving test will come into effect in December, but not all drivers are convinced they will make it better.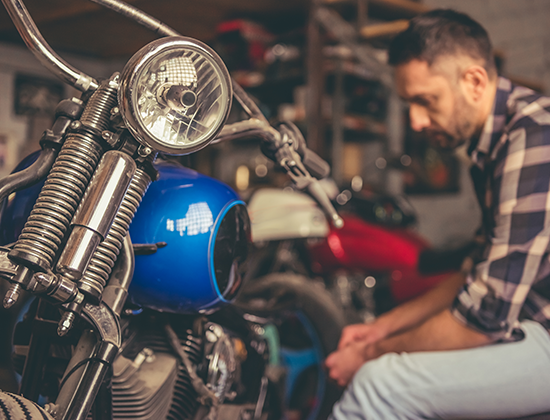 10 Motorcycle Maintenance Tasks You Can Do Yourself
Learning how to perform basic maintenance tasks on your motorcycle will keep your bike in great working order – and may save you money.
Video: The Three-Lada 'Fidget Spinner' from Russia

A group of Russian mechanics have welded three Lada Samaras together and taken the resulting abomination for 'a spin'. Watch the video now.

If 10% of Drivers Switched to Motorbikes, What Would Happen?

A new study from Belgium suggests there could be dramatic benefits if just 10% of drivers swapped their cars for motorcycles.
5 Common UK Pests – and How to Get Rid of Them

Pest infestations are an increasing problem in the UK. Here we list five of the most common – and how to get rid of them.

The Best Ways to Secure Your Home

This list includes some well-known – and not so well known – approaches to home security.
startrescue.co.uk is supplied and administered by Call Assist Limited. Call Assist is authorised and regulated by the Financial Conduct Authority, Firm Registration Number 304838. Registered address: Axis Court, North Station Road, Colchester, Essex CO1 1UX.

Registered in England and Wales. Registered number: 03668383.
You received this email because you are subscribed to the startrescue.co.uk mailing list